Memories of an American Life – 4 years in Chicago
3 mins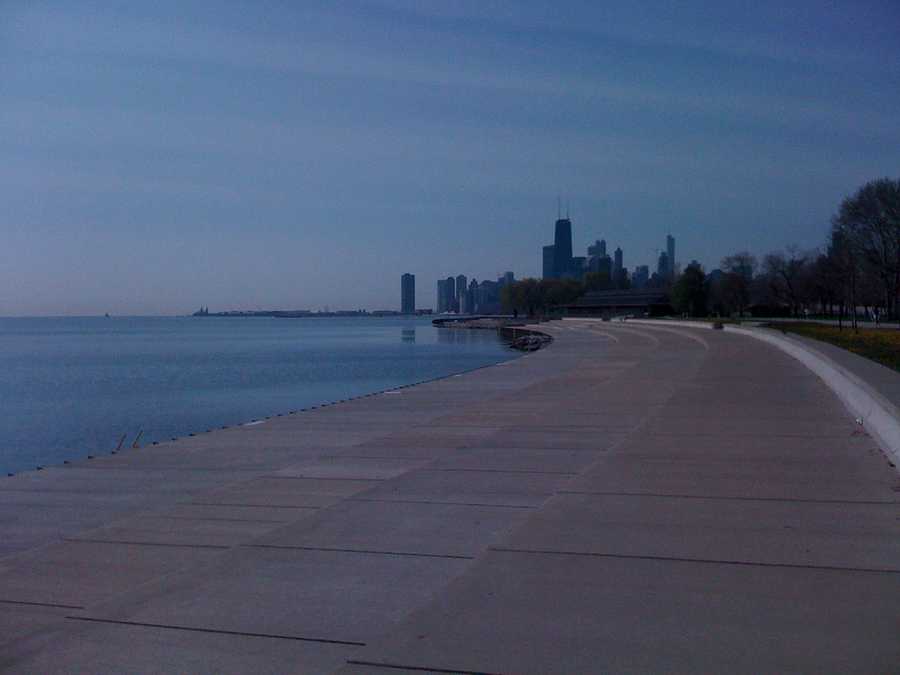 I originally wanted to start a post called "Ten little things I miss about America" and then realized it should more on the lines of 'memories that I treasure' (true true!) rather than a life that I miss and crave (at least not yet!). Sixteen years of American life were spent in 3 cities (Houston, Chicago and San Francisco Bay Area) so this is going to become a three-part series. I'm going to allow my stream of consciousness to flow with little filtering (P often wonders whether I have 'any' filters) – the only exclusions would be grand tourist sights like Grand Canyon, Yellowstone National Park, Golden Gate Bridge, etc. So here I go in no particular order…
Running along Lake Shore Drive between Diversey and Navy Pier often times at 10pm and not being the only soul on that stretch
Dining in umpteen multi-ethnic restaurants in Lake View/Lincoln Park neighborhoods
Riding the different L trains between Lake View, Downtown, Belmont, Park Ridge, and Evanston
Driving north on Lake Shore Drive and continuing on Sheridan Avenue through Evanston, Wilmette, Highland Park all the way to the Wisconsin border
Walking on Michigan Avenue (aka "The Magnificent Mile") during festive Christmas time and in sub-zero bone-chilling wind chill conditions (ducking in and out of stores)
Summers in Grant Park (Taste of Chicago, concerts, jazz festival, oh.. so many events)
Listening to Fareed Haque mesmerize the audience at The Green Mill with a custom-built guitar-sitar
Experiencing the young trumpet genius Nicholas Payton at The Jazz Showcase
Watching Jethro Tull at Tinley Park following a loud warmup session from Emerson, Lake & Palmer
(Dating days with P) Watching R. Carlos Nakai perform the native American flute at the Field Museum of Natural History
Zipping around Greater Chicago on my rocket (ahem, 1985 Suzuki GS-700ES) – thanks for protecting me, oh guardian angel
(Dating days with P) Out of the world performance by Nusrat Fateh Ali Khan – the pride of Pakistan
(Dating days with P) First Dave Brubeck concert at the Orchestra Hall (I think)
Riding my Suzuki from Chicago to Omaha with a gas tank cap held tight with tape. This is a blog post all by itself (maybe someday after I retire)
Returning to Chicago and getting caught in a thunderstorm. Riding an hour in soaking rain before stopping at a motel close to Des Moines, Iowa
Bungie jumping in Wisconsin along with Ganesh – childhood buddy who intersects three of my place circles (Bokaro Steel City, BIT Ranchi, and Chicago)
(Dating days with P) After training for a Chicago-area Half Marathon for 3 months, woke up late on race day and missed the start (by one hour). Oh well! apparently the auspicious time hadn't arrived for me to run marathons
My first Starbucks coffee – in an obscure Dominicks location – next to the Park Ridge offices of SEI Information Technology
Meeting P for the first time in a Chicago art gallery. What on earth was I doing in an art gallery?? As the wise old men say "it was meant to be"
Watching Big Daddy Kinsey, Junior Wells, and a host of blues luminaries in Blues Etc and Blues Chicago (didn't mind the smoke-filled ambience those days)
Playing disc golf during lunch time with a group of like-minded fanatics at an 'object' course in Park Ridge
My first winter morning in Chicago. Icicles formed on my wet hair as I vigorously scraped the ice off my 1984 Volkswagon Jetta
Watching Jean Luc Ponty perform at Navy Pier
(Dating days with P) Watching Ian Anderson perform, as a guest artist, at the National Flute Convention in downtown Chicago (Grant Park? I think). He had the cheek to poke fun at the flautists' "puckered lips"
A glorious year at Old Town School of Folk Music (on Armitage Ave). They made me feel special even though I had little talent for playing the silver flute. Thank you Judith Johnson Brown.
Watching Ulele at their CD release party on Morse Ave (North Shore) with Michael and Marilyn and two of their friends (Deidre and Ms. X).
My first veggie Thanksgiving at Anthony Clarke's Arlington Heights apartment. Anthony & wife were fellow bikers (from Maryland) who took my apartment sub-lease (while I moved to my Lake View apartment).